About us
When you are looking for delicious Indian and Halal cuisine, Bombay Bliss is definitely a dining pleasure for friends and family. Whether you want great tasting vegetarian cuisine, such as the always popular vegetable jalfrezi, aloo masala, or you're craving the delicious goodness of an authentic lamb korma or sindhi chicken biryani, you can always be sure that Bombay Bliss in Little Mountain will have just what you want. You can enjoy a wonderful fish molee or pershwari naan, and finish your meal with a refreshing mango or pistachio ice cream.
Order online tonight for collection or delivery service, you'll be glad you did.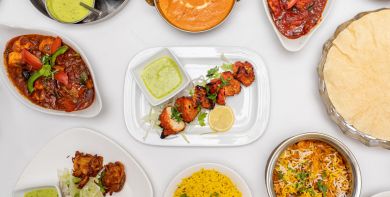 Reviews
Jeff
"Yummy food"
31/01/2020
bonez
"Some great food and delivery was early and food was piping hot"
3/01/2020
Joan
"Delicious food. Phone call to check if we wanted to add rice to our order. Text to let us know that the delivery was on its way. Thank you."
31/12/2019